Sweet Potato Gnocchi
Use Just® Sweet Potato to make sweet potato gnocchi without having to mash a single sweet potato!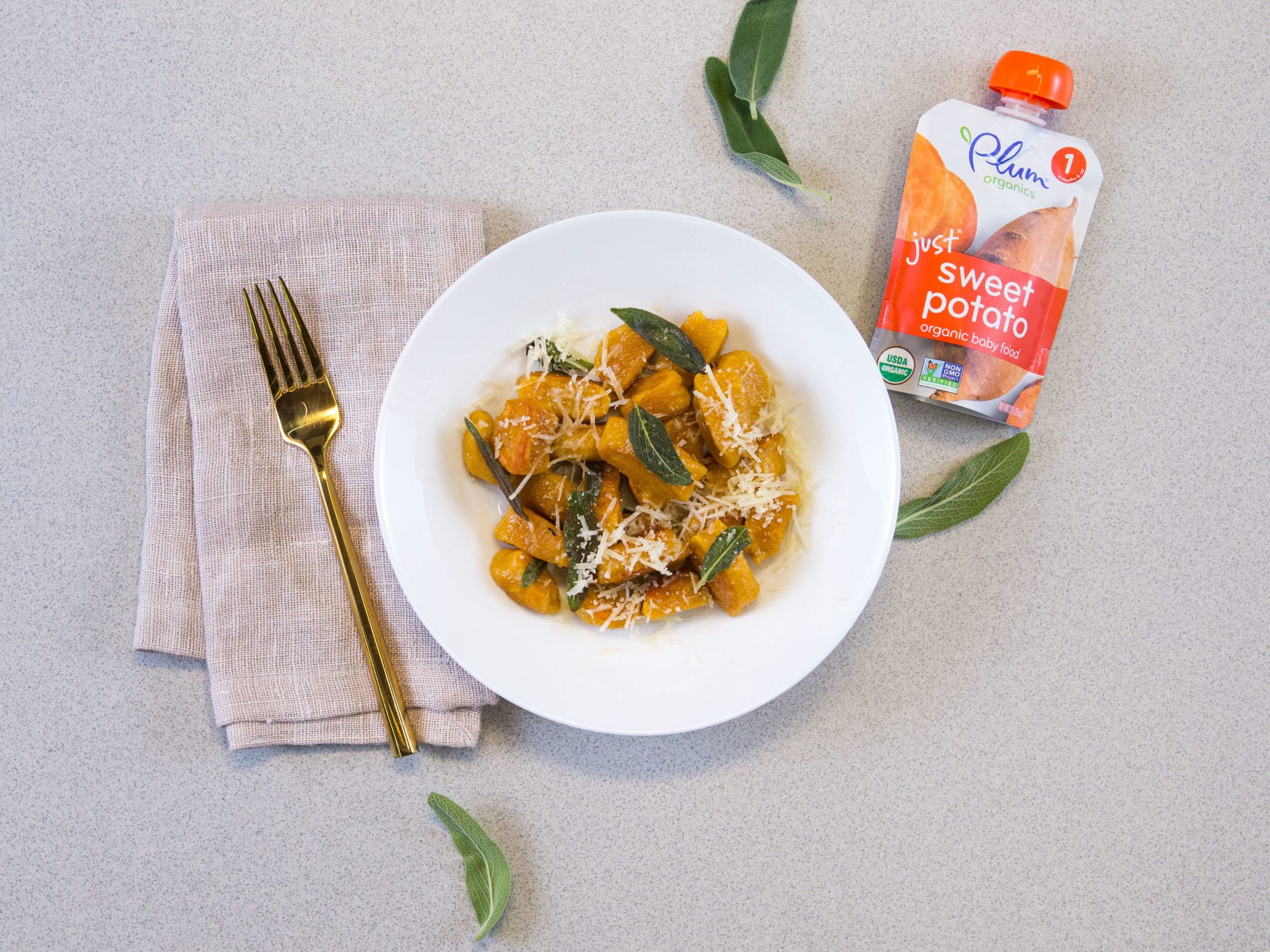 Prep time: 15 minutes | Cooking time: 5 minutes
Ingredients
3 Plum Organics® Just® Sweet Potato Pouches
½ C Grated Parmesan + more for topping
½ C Ricotta Cheese
½ t Salt
2 C AP Flour + extra for rolling
A Generous Pinch of Nutmeg
Pinch of Black Pepper
Instructions
Combine all ingredients except for the flour in a medium bowl. Whisk to combine.

Add the flour one cup at a time. Start mixing with a spatula, you can switch to hands on the second cup of flour. A slightly sticky, soft dough will form.

Cut the dough into quarters.

Lightly flour each piece and roll into a 1-inch in diameter log.

Cut into 1-inch pieces and dust with flour so they do not stick to each other.

Cook in salted boiling water for 1-2 minutes or until the gnocchi float to the surface.

Have a pan with heated sauce, melted butter or brown butter ready to toss the freshly cooked gnocchi in!