Beet-Ginger Mocktail
Use Baby Bowls® to create this Cinco de Mayo mocktail that will help you unwind till little one turns about cinco!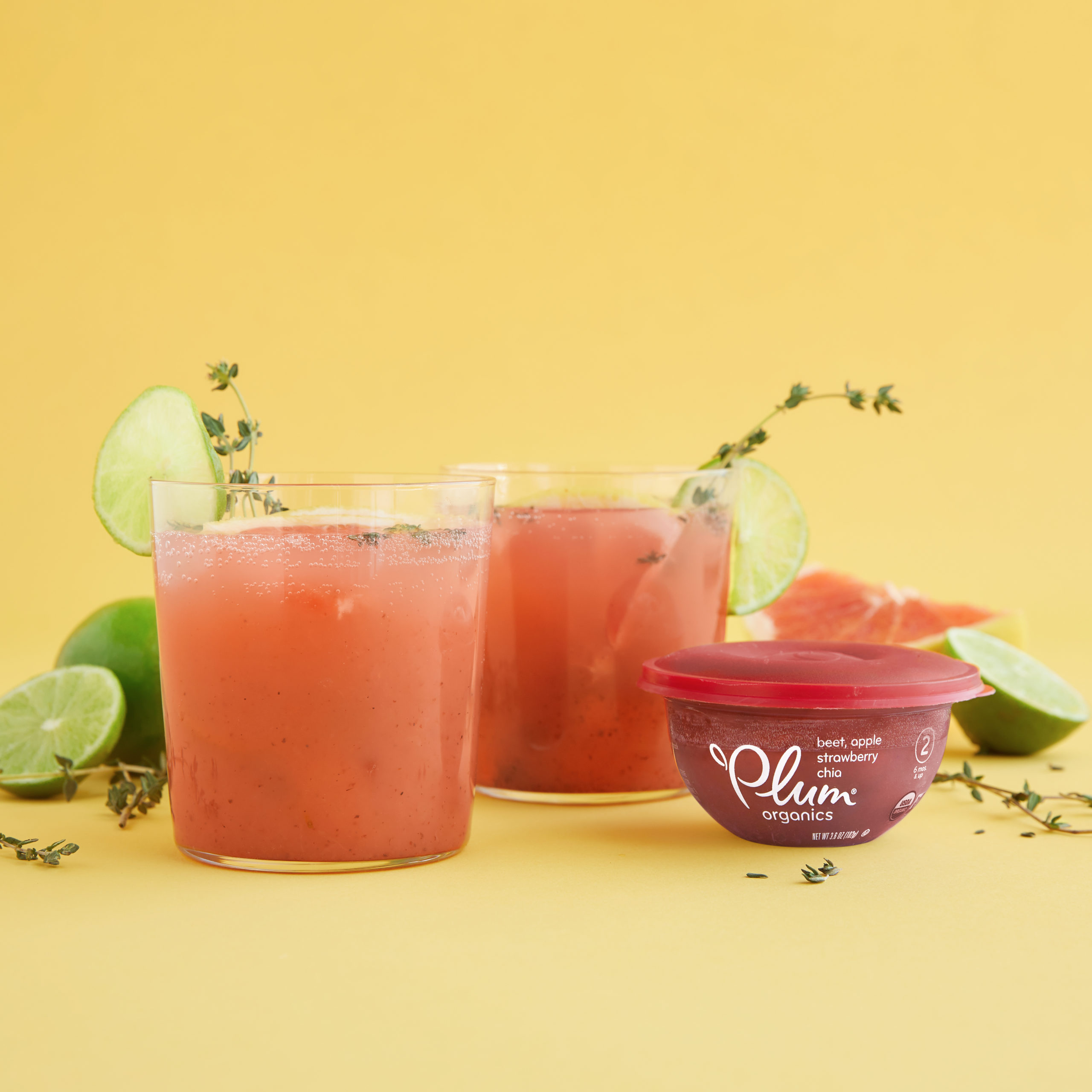 Prep time: 5 minutes
Ingredients
1 large knob of fresh ginger, peeled and grated
1 tablespoon raw honey
1 Beet, Apple, Strawberry, Chia Baby Bowl
1 1/2 ounces fresh lime juice
1 ounce fresh grapefruit juice
Sparkling water
Thyme sprigs, for garnish
Instructions
Combine all ingredients, except for the sparkling water, in a cocktail shaker and shake until incorporated.

Strain mixture into a glass with ice and top with as much sparkling water as you would like.

Garnish with thyme sprigs.