Carrot oat cakes
Featuring Plum's Second Blends Apple & Carrot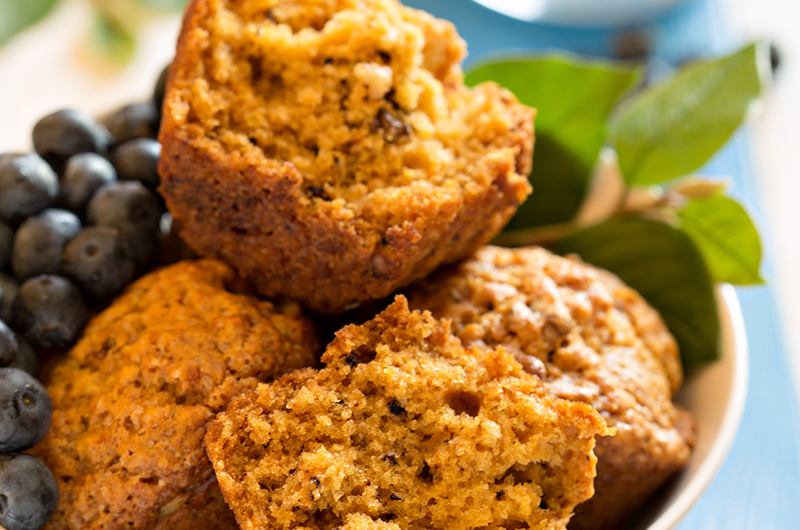 Prep time: 15 min (plus 60 min for soaking) | Cooking time: 18-22 min
Ingredients
1 pouch, Plum Organics Second Blends Apple & Carrot
2c rolled oats
1/3c golden raisins
1 large egg
1/2t baking soda
1/2t cinnamon
1c buttermilk
2/3c finely shredded carrot
1c whole-grain flour
1t baking powder
1/3c brown sugar
1 1/2T ground flax seed
1/4t salt
Instructions
Our carrot oat cakes are a cross between an oatmeal cookie and a carrot muffin. Full of fiber and studded with sweet raisins, they make a filling breakfast or snack on the go. We've replaced the butter in the recipe with Apple & Carrot puree. The key to a moist oat cake? Soaking the oats in organic buttermilk for an hour. This is a great recipe for kids to help with – older kids can peel and grate the carrots, while younger helpers can scoop and measure oats and raisins.
Preheat oven to 375 degrees. Butter a standard muffin tin.

Combine oats and buttermilk in a large mixing bowl and let stand 1 hour.

In a separate bowl, whisk together the flour, salt, baking powder, baking soda, cinnamon, flax seed and sugar.

After oats have soaked, add apple carrot puree, shredded carrots and egg to the bowl. Whisk the egg with a fork, then mix together.

Add the dry ingredients and stir until just combined. Gently fold in raisins.

Use an ice cream scoop or tablespoon to fill muffin tins nearly to the top.

Bake for 18 to 22 minutes, until edges are golden brown and toothpick comes out clean.

Cool in pan for 5 minutes, then loosen onto a cooling rack to continue cooling. Store in an airtight container. Makes 12 servings.
Colleen Levine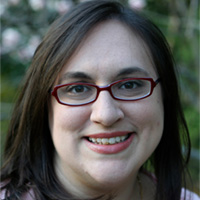 Colleen of FoodieTots is dedicated to raising foodies on real food – fresh from the farm, garden, and farmers market. As the mom of two young children, she knows that kids are more likely to taste something if they've had a hand in preparing it. Whether it's choosing produce at the market, or helping out in the kitchen, getting meals on the table is a family affair.