Deep-Dish Chocolate Chip Cookies
For when you kind of want to stick to your resolutions!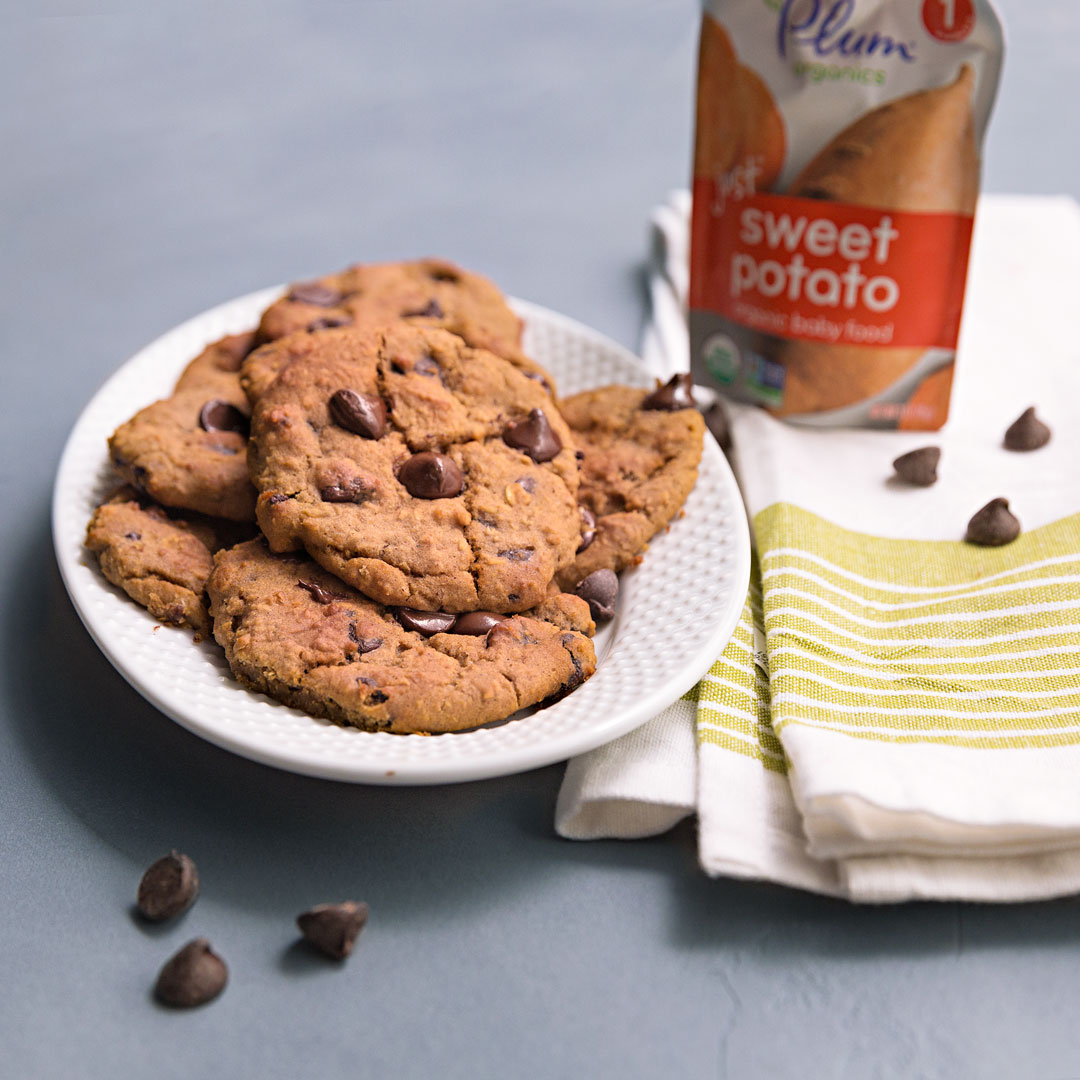 Prep time: 15 minutes | Cooking time: 18 minutes
Ingredients
2 cans of low-sodium white beans (cannellini or navy)
1 Cup Quick Rolled Oats
1 Plum Organics® Just® Sweet Potato Pouch
2 tsp. Vanilla Extract
½ tsp. Baking Soda
2 tsp. Baking Powder
½ tsp. salt
1 ½ tsp. Cinnamon
3 Tbsp. Vegetable Oil
1 ½ cups Brown Sugar (not packed)
1 cup Chocolate Chips
Instructions
Yield: 12-15 Cookies
1. Preheat oven to 350°F.

2. Drain and rinse the beans. Blend all ingredients except for the chocolate chips in a food processor until smooth. This should take about 5 minutes. Scrape the sides of the food processor halfway through.

3. Mix in the chocolate chips.

4. Line a muffin tin with liners. Put ¼ cup of batter into each liner. Gently tap the muffin tray against the kitchen counter to evenly distribute the batter. <em>Note: These can also be baked flat on a cookie sheet!</em>

5. Bake 16-18 minutes. These will be ooey gooey but there are no eggs in this recipe so there is no need to worry!