Making the big transition from off the bottle and on to solid foods is a major moment for both baby and you. Babies tend to have their own agendas, though, and they don't read baby books like you do, so it's important to watch for cues so you know when your child is ready to move from breast milk or formula. And, as always, be sure to check with your doctor before your baby digs into some bite-sized grub.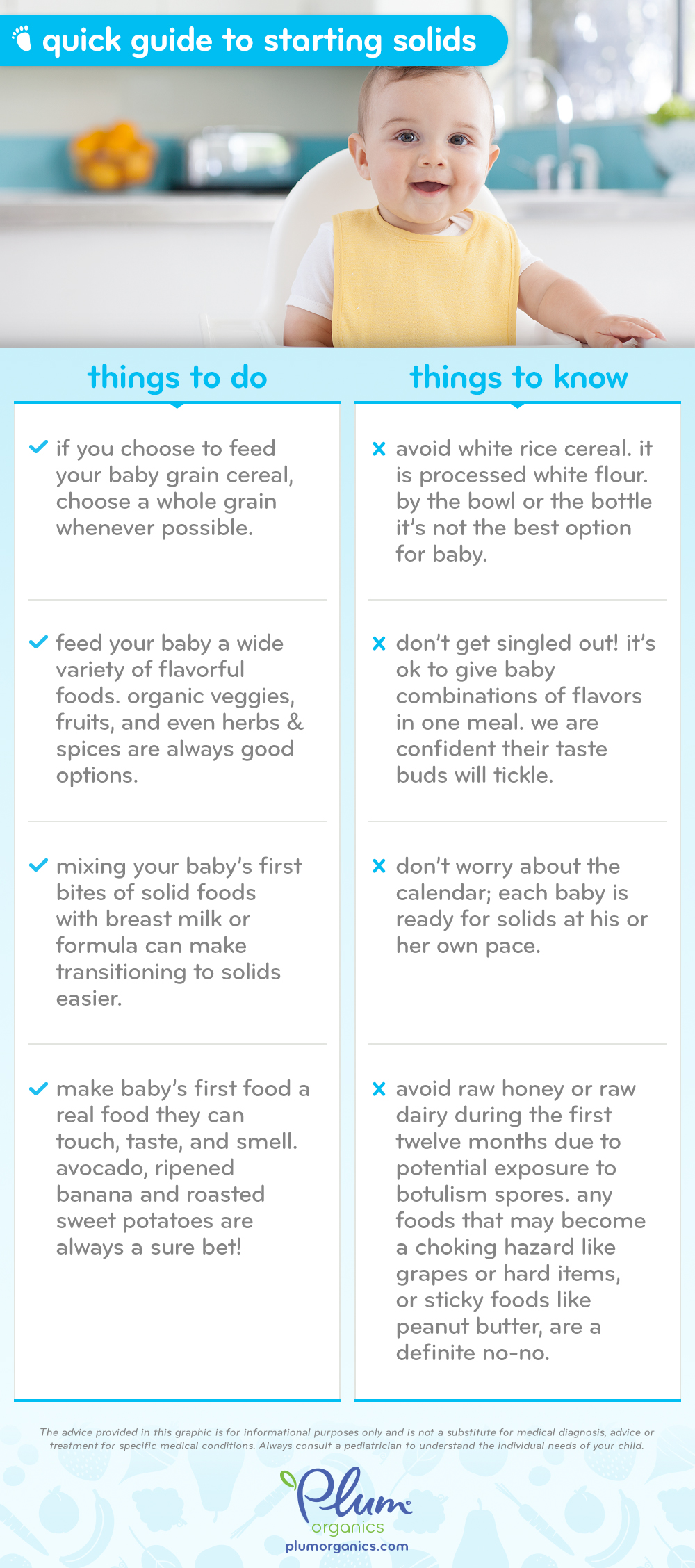 ---
WRITTEN BY PLUM ORGANICS
The advice provided in this article is for informational purposes only and is not a substitute for medical diagnosis, advice or treatment for specific medical conditions. Always consult a pediatrician to understand the individual needs of your child.
---