It is important for you to remember that your child's health isn't created overnight. Building the foundation of your child's Nutritional Intelligence is a journey that can be filled with tasty exploration, experimentation, development and delicious choices. The process doesn't have to be scary or overwhelming. So much of what your child needs is much simpler and more intuitive than you might think.
The confusion many parents feel is a result of misinformation that has been marketed and taught (yes, to doctors too!) for over 50 years. Plum is here to help change that. With that goal in mind, we've created a system that is easy to navigate and fun to follow. Here are the five basic facts you need to know—and some easy, simple tips to make the journey that much sweeter.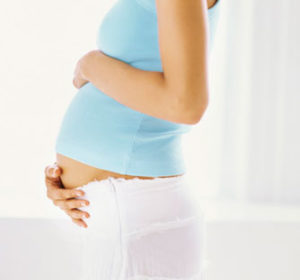 01
REMEMBER, GOOD TASTE BEGINS WITH MOM!
Babies are already learning about new flavors while they are in utero from the meals mom eats. Later they will keep learning from her breast milk. Baby imprints on these flavors, and she will mimic what mom does and what mom eats when it comes time for her to eat solid foods. Read more about how baby's first bite begins in utero.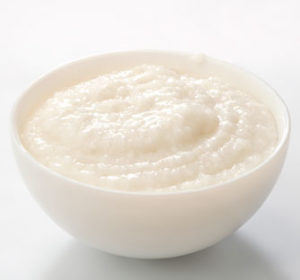 02
DON'T GET SINGLED OUT!
Bland, white cereals and single ingredient purees won't satisfy baby's palate or nurture palate development.  Adventurous eating should begin with baby's first bite.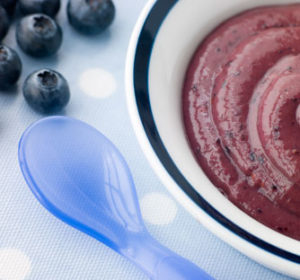 03
START WITH A WHOLE LOT MORE!
Color, spice, and complex flavors help develop baby's taste buds from the get-go, which will inform the development of future food preferences. Learn more about why bland isn't better!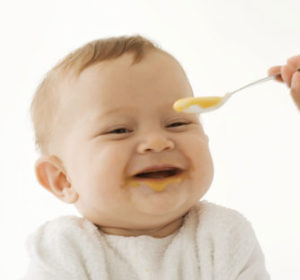 04
EAT IT TODAY, DON'T DELAY!
Waiting three to five days between introducing each new food isn't necessary, and new guidelines indicate that the recommendation to delay exposure of nutritious foods like fish, eggs, and peanut protein beyond 6 months may soon become a thing of the past.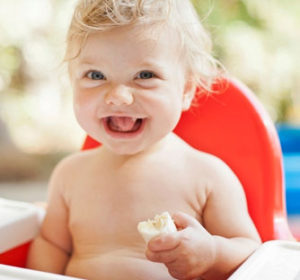 05
PRACTICE MAKES PERFECT!
Never give up on the first few attempts with a new food. It may take some time before a new food is accepted—but remember, you want it to be this way! You wouldn't want your adventure-seeking tot to love everything he puts in his mouth. But we're here for you! Learn more about what to do when a baby rejects a new food. 
---
WRITTEN BY PLUM ORGANICS
The advice provided in this article is for informational purposes only and is not a substitute for medical diagnosis, advice or treatment for specific medical conditions. Always consult a pediatrician to understand the individual needs of your child.
---