Life can be messy, especially when your baby is just learning how to eat. Here's a quick guide to making the transition from bottle or breast to solids a sweet experience.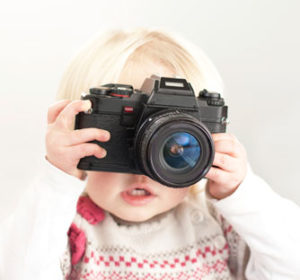 01
MAKE FIRST MOMENTS SPECIAL
A picture or video of baby's first tastes will always be a precious memory for your family.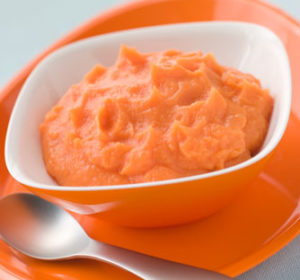 02
MAKE HER FIRST FOOD A REAL FOOD
Go for a real food as a first food, something with color and texture that she can pick up! Try a slice of red pepper for teething, soft, baked sweet potato for her to hold, or mashed avocado mixed with breast milk.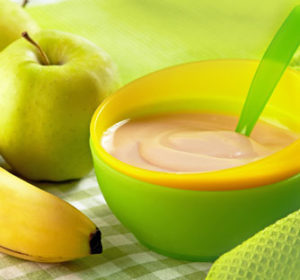 03
INTRODUCE YOUR BABY TO DELICIOUS SMELLS
Pick delicious smells that your baby can remember and relate to — that ripe mashed banana or pear puree is perfect. You can even let baby suck on a fresh herb like cilantro or parsley.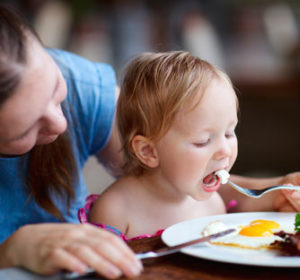 04
YOUR BABY LEARNS FROM YOU—BE A ROLE MODEL
Research shows that even in infancy baby will watch your reactions and eating habits and imprint on this behavior.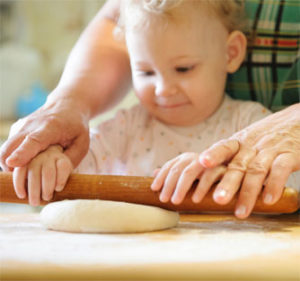 05
TEACH YOUR BABY HOW FOODS ARE PREPARED
Prepare that snack or meal in front of your child!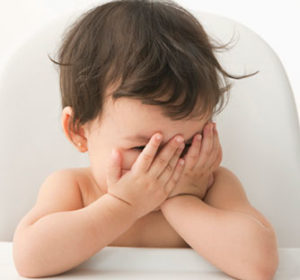 06
PLAY A GAME
Teach your little one that food is a delicious adventure. If she loves playing peekaboo, this can be a great way to start new foods.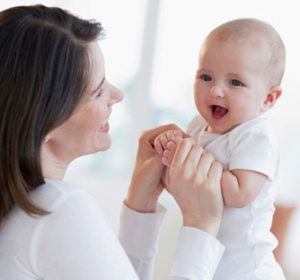 07
ENGAGE YOUR BABY WITH THE NAMES OF FOODS
Babies will love to learn the names and sounds of the flavors they enjoy.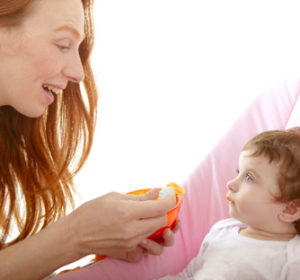 08
CHOOSE A VARIETY
After your baby has transitioned to solids, try new foods frequently. It may take a while for baby to catch on (usually six times, and often up to 16!), but after a few tries she will learn that new foods taste good.¹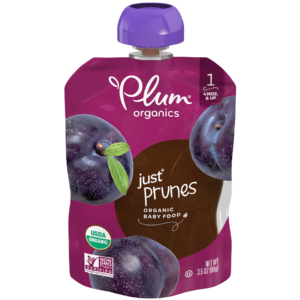 09
LET BABIES FEED THEMSELVES
Pouches
 are perfect for baby to hold and squeeze. Your little one will learn fine motor skills and find out that feeding herself is fun.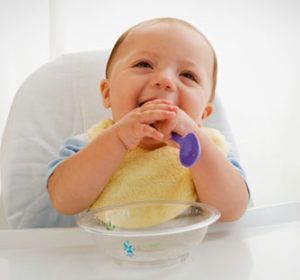 10
LEARN YOUR BABY'S HUNGER CUES
Your baby will let you know when she is hungry and when she is full. If she looks away from the last bite of dinner, she's probably eaten enough. However, if she lights up and becomes engaged, she is likely still interested. Spoon-feeding, while a good way to deliver a bite, can also lead to baby over-eating. And it's fun to play airplane, but be mindful of following baby's cues. Your baby will stop eating when she is full—and fully nourished!—if you let her.
---
WRITTEN BY PLUM ORGANICS
The advice provided in this article is for informational purposes only and is not a substitute for medical diagnosis, advice or treatment for specific medical conditions. Always consult a pediatrician to understand the individual needs of your child.

---