Sweet Potato Oatmeal Muffins
Our Just® Sweet Potato pouches make these muffins easy to whip up!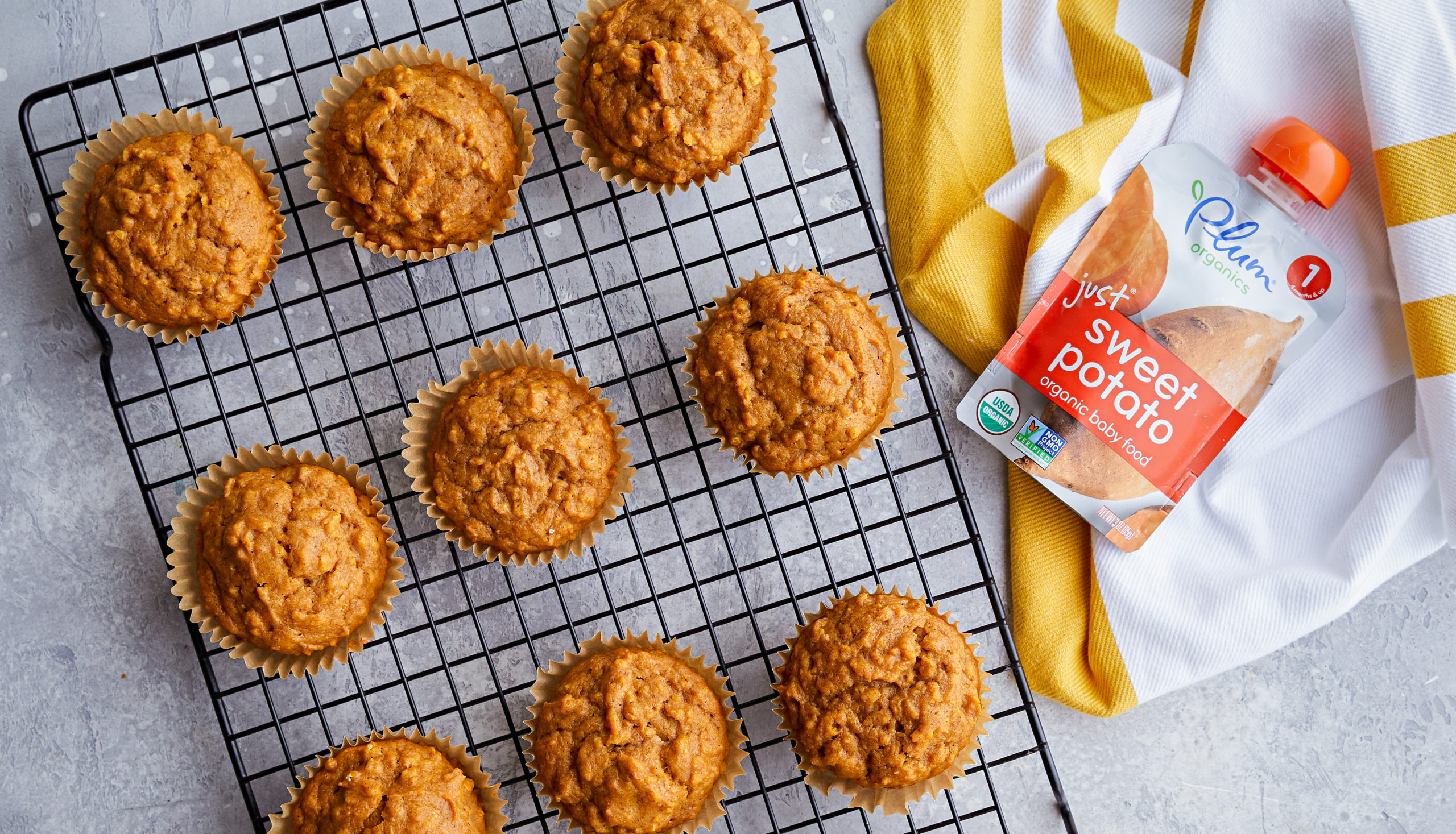 Ingredients
1 cup Just® Sweet Potato
1 cup milk
1 egg, beaten
1⁄4 cup butter, melted
3⁄4 cup all-purpose flour
3⁄4 cup whole wheat flour
1⁄2 cup quick oats
1⁄4 cup white sugar
1⁄4 cup light brown sugar
2 teaspoons baking powder
1 1⁄2 teaspoons cinnamon
1⁄2 teaspoon nutmeg
1⁄4 teaspoon salt
Instructions
Beat sweet potatoes, milk and egg until smooth; add butter.

Combine flour, oats, sugar, baking powder, spices and salt.

Stir into sweet potato mixture just until blended.

Divide batter evenly among paper-lined or greased muffin tins.

Bake at 400F for 20-25 minutes.

Enjoy!